Jesse Collins Entertainment is a full-service television and film entertainment production company founded by entertainment industry leader, Jesse Collins. Since the company's inception, it has grown steadily to become one of the premiere production companies in Hollywood. Beginning with a solid foundation in music and variety specials, the company has set the stage for hundreds of genuinely unforgettable moments in awards show history with the BET Awards, Hip-Hop Awards, BET Honors, Black Girls Rock!, Soul Train Awards, ABFF Honors, Dear Mama and UNCF: An Evening of Stars among others.
Redesigned the Jesse Collins Entertainment website to grow brand awareness.
Website Design and Development.
Website Design and Development.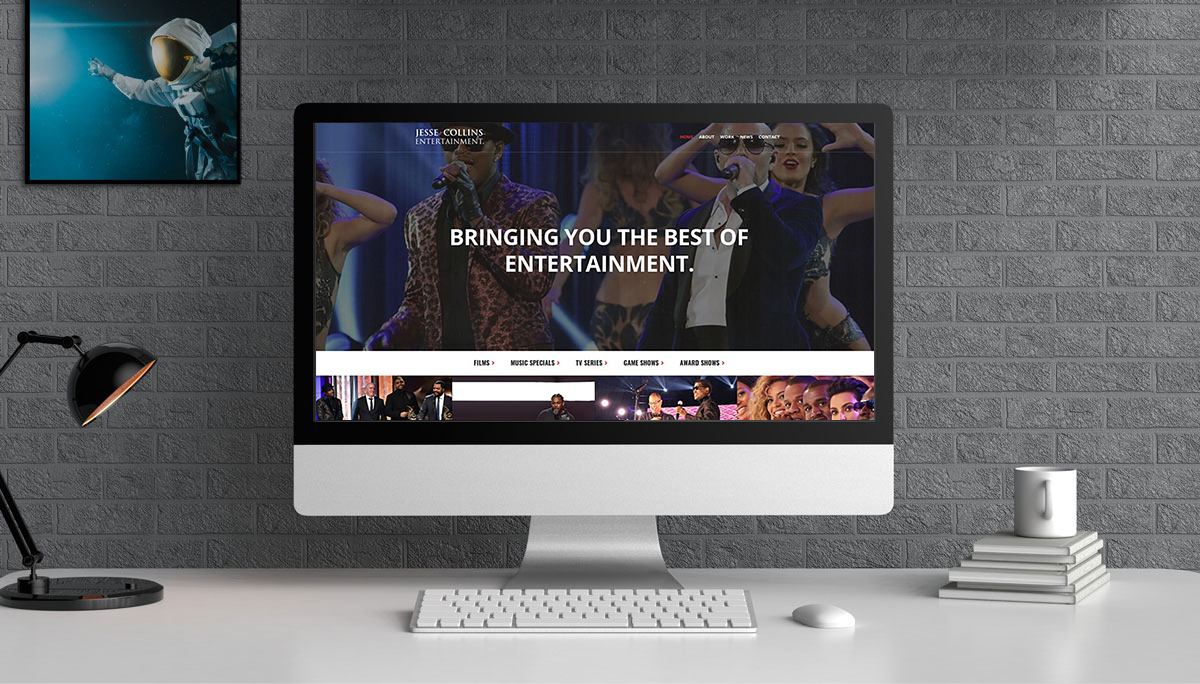 WEBSITE DESIGN & DEVELOPMENT
Jesse Collins Entertainment needed a new website that told the story of their recent successes to remain competitive. DECOSTA's solution was to create a mobile-first and media-rich experience, supported by the right technology. The result was a sleek and modern experience that increased web traffic and improved the user experience.