Mr. Lube is one of Canada's leading auto-service companies with over 170 locations. For 35 years Mr. Lube has led the market thanks to passionate staff with a commitment to customer service, franchise development, and smart operations. Known for fast and appointment-free service, this Alberta brand has grown into a national household name.
Developed Mr. Lube's first digital marketing strategy.
Designed and developed Mr. Lube's earliest websites.
Created and executed the first Mr. Lube email marketing coupon campaign.
Brand Identity and Digital Design
Strategy
Creative Development
Email Marketing
Website Design and Development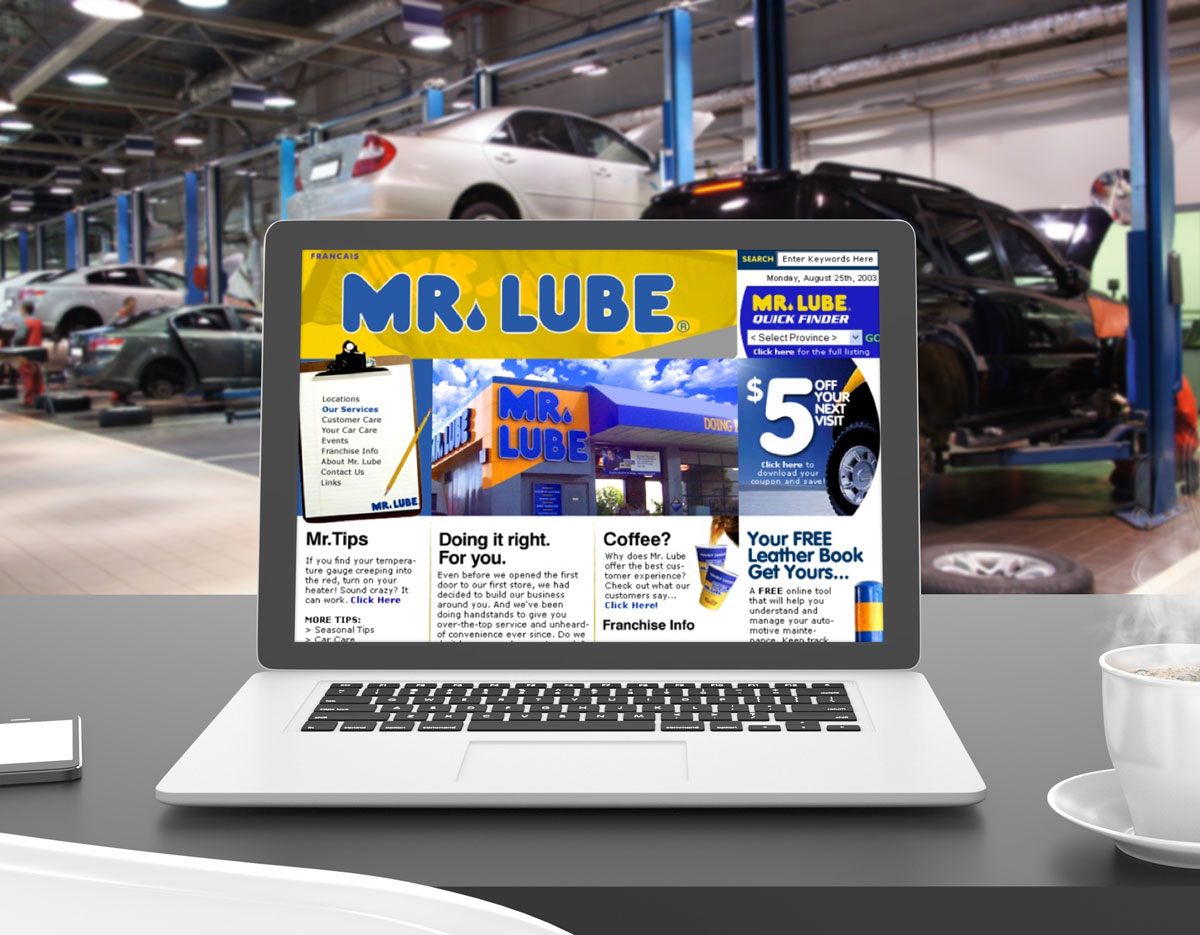 WEBSITE DESIGN & DEVELOPMENT
The DECOSTA designed Mr. Lube website focused on inviting customers to experience the exceptional service this brand was already known for. By telling a concise online story, supported with compelling incentives and offers, the website increased foot-traffic to Mr. Lube locations. In the early days of the web, Mr. Lube led its industry by using their website as a true marketing platform.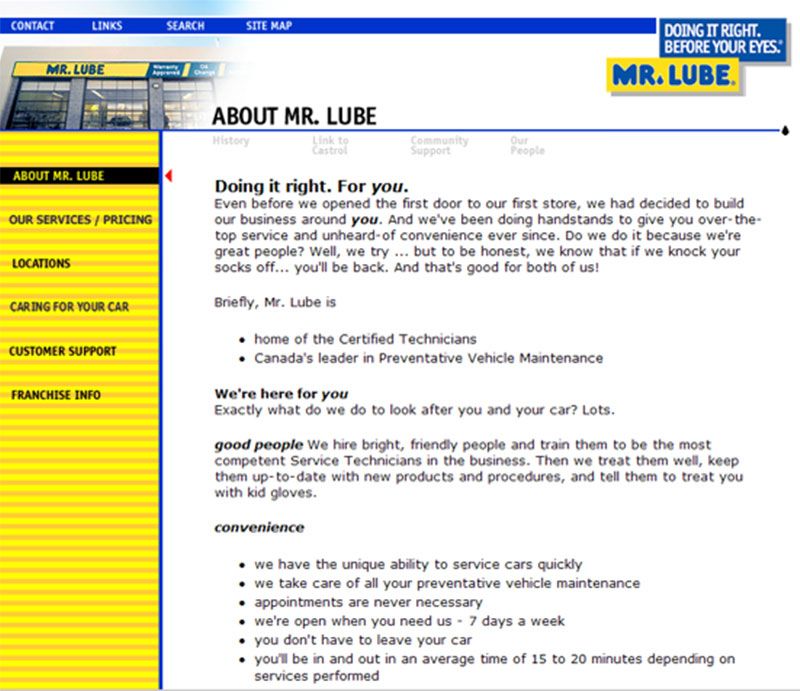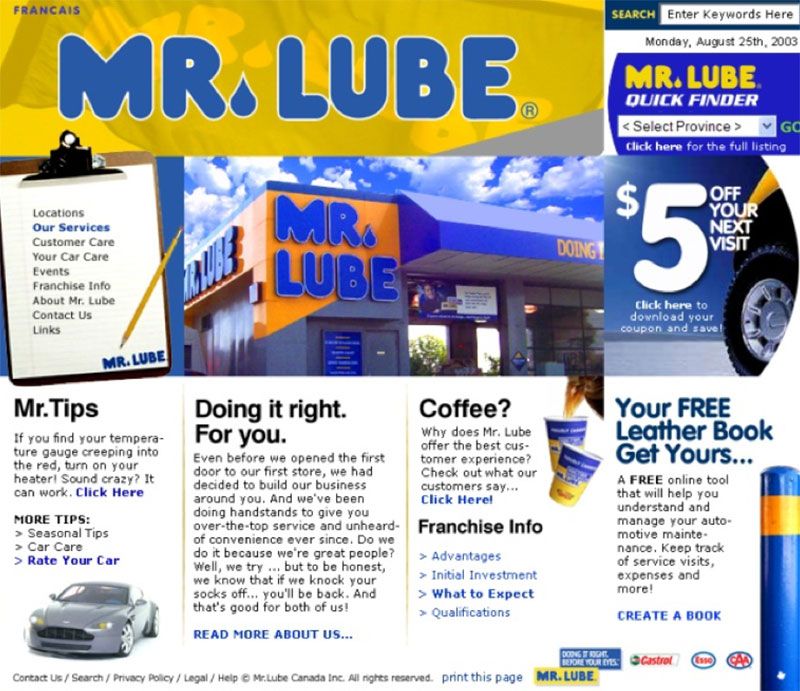 Alternate Website Designs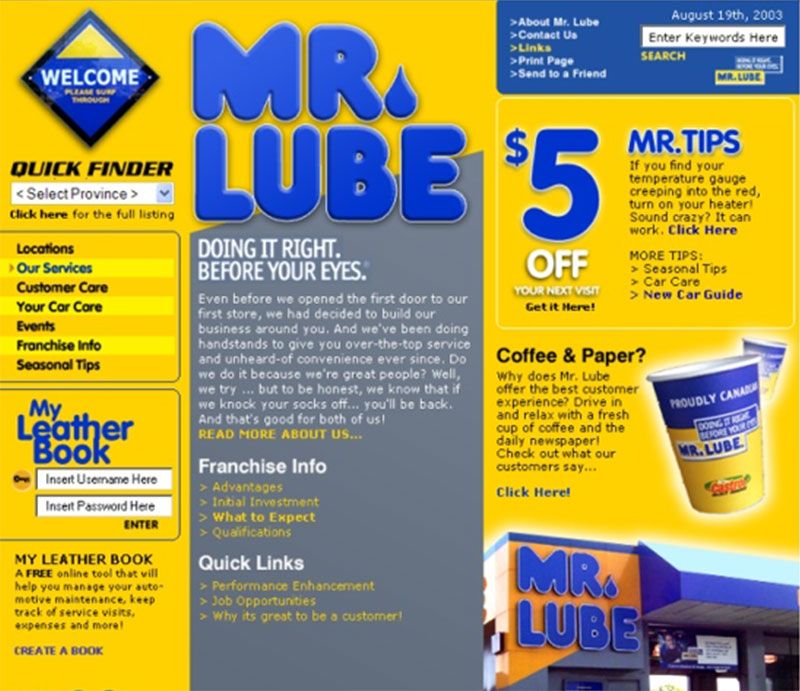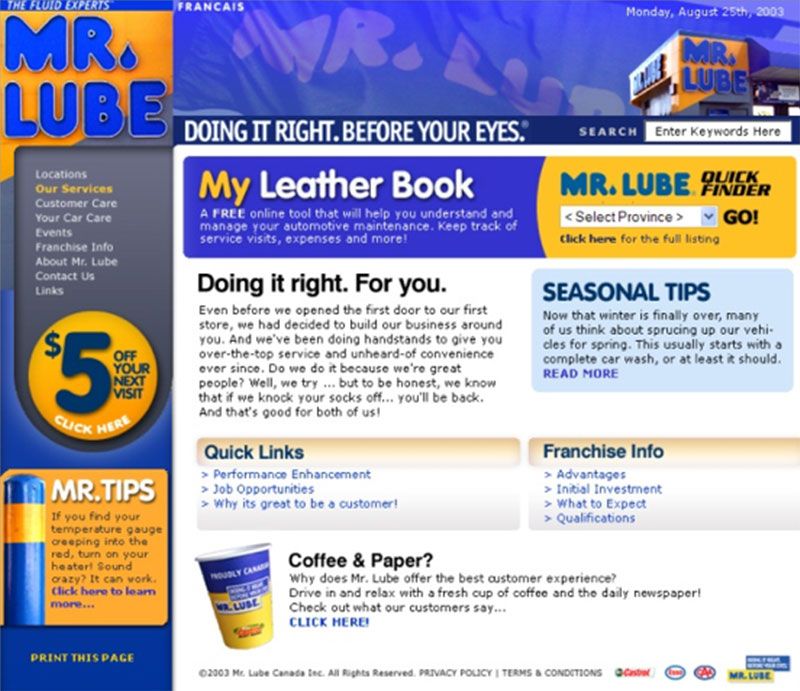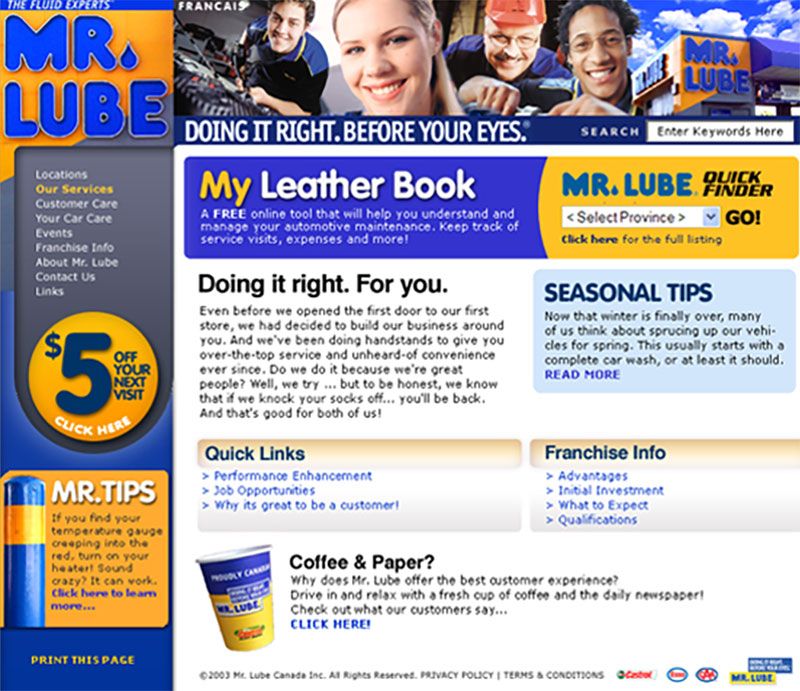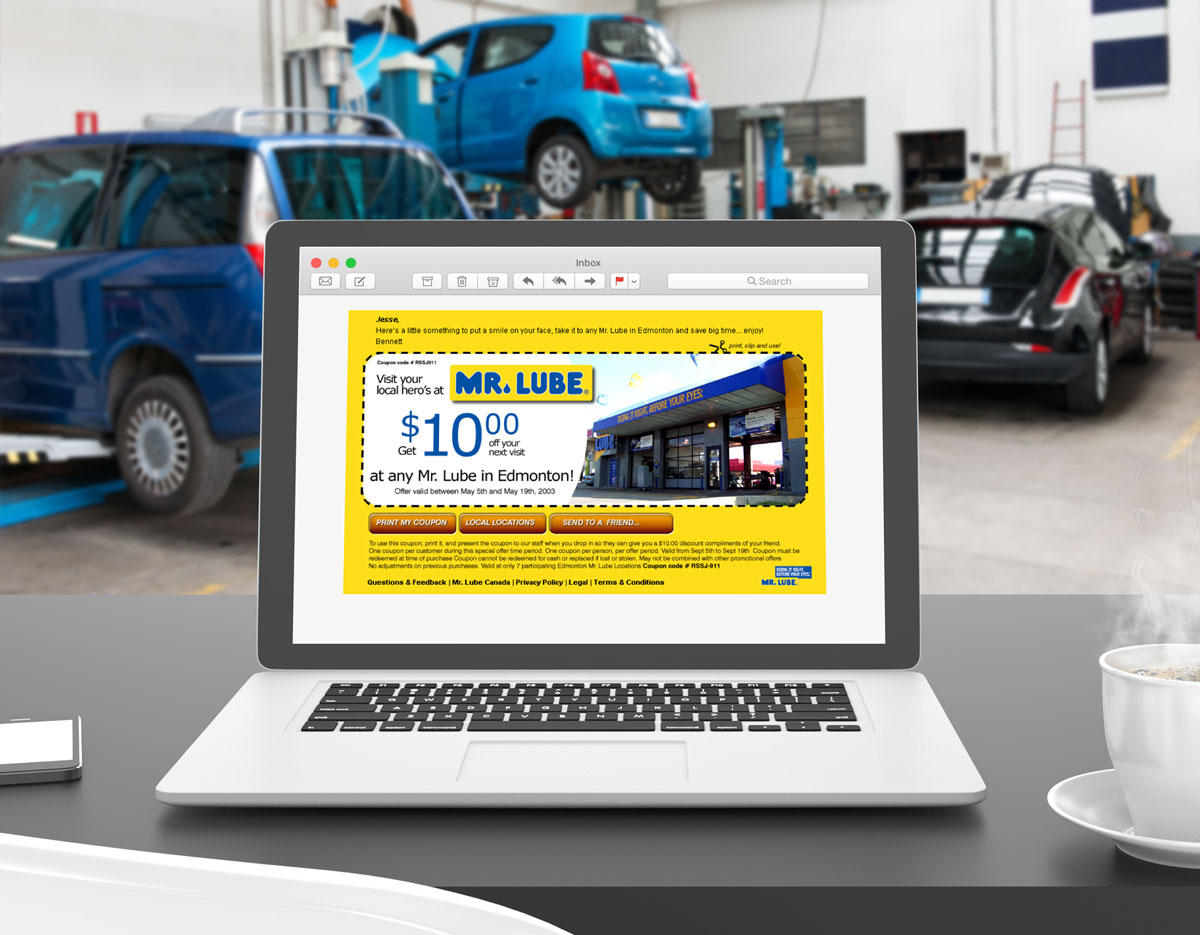 As part of a digital marketing strategy, DECOSTA created Mr. Lube's first email marketing coupon campaign. This campaign focused on creating repeat business and customer referrals for local franchise locations.