With a tradition of high quality and excellent tasting treats, Old Dutch is a trusted snack provider to Canadians and Americans alike. Founded in 1954, the Windmill represents the makers of quality food. While leading growth for both of its snack brands, Old Dutch and Humpty Dumpty, the company as has made significant investments with Canadian farmers to deliver on the promise of quality.
Developed a nation-wide Canadian contest campaign.
Created a custom marketing analytics platform in 2004 – before Google Analytics.
Designed and developed Old Dutch websites.
Technology Design & Support
Website Design and Development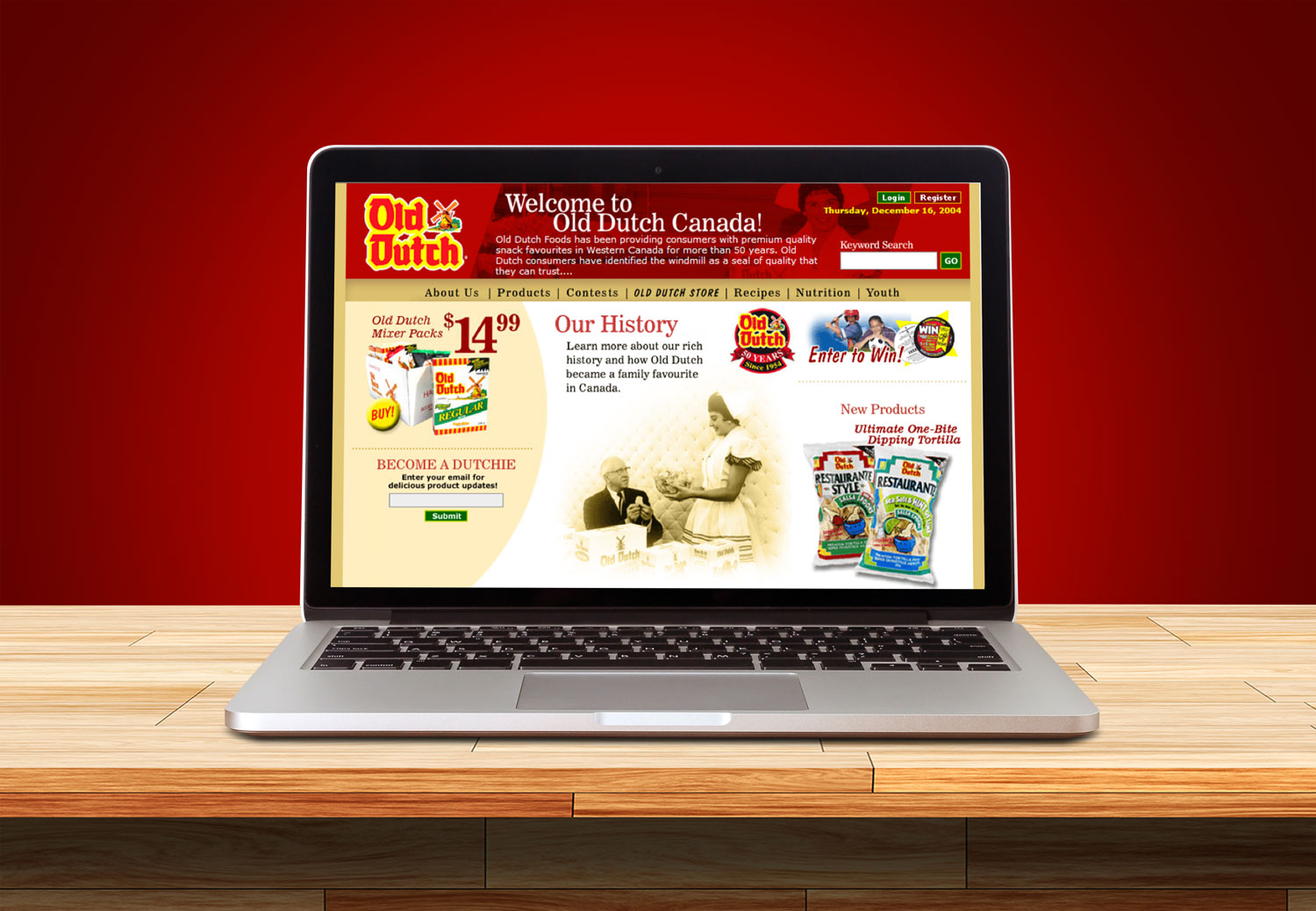 WEBSITE DESIGN & DEVELOPMENT
With a focus on customer growth and loyalty, DECOSTA's Old Dutch websites featured compelling designs that encouraged repeat visits online and repeat purchases from store shelves. Through interactive experiences aimed at young snackers, email campaigns that built customer loyalty, engaging web-driven contests, and eCommerce features for ordering snacks in bulk, DECOSTA created new ways for the Old Dutch brand to grow its business online.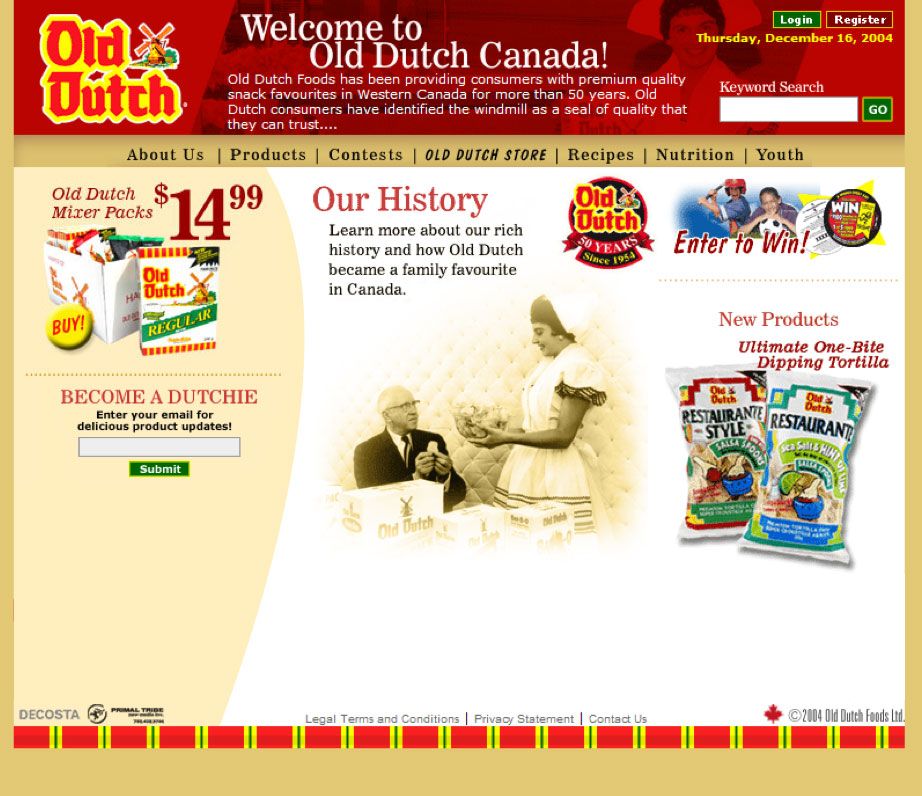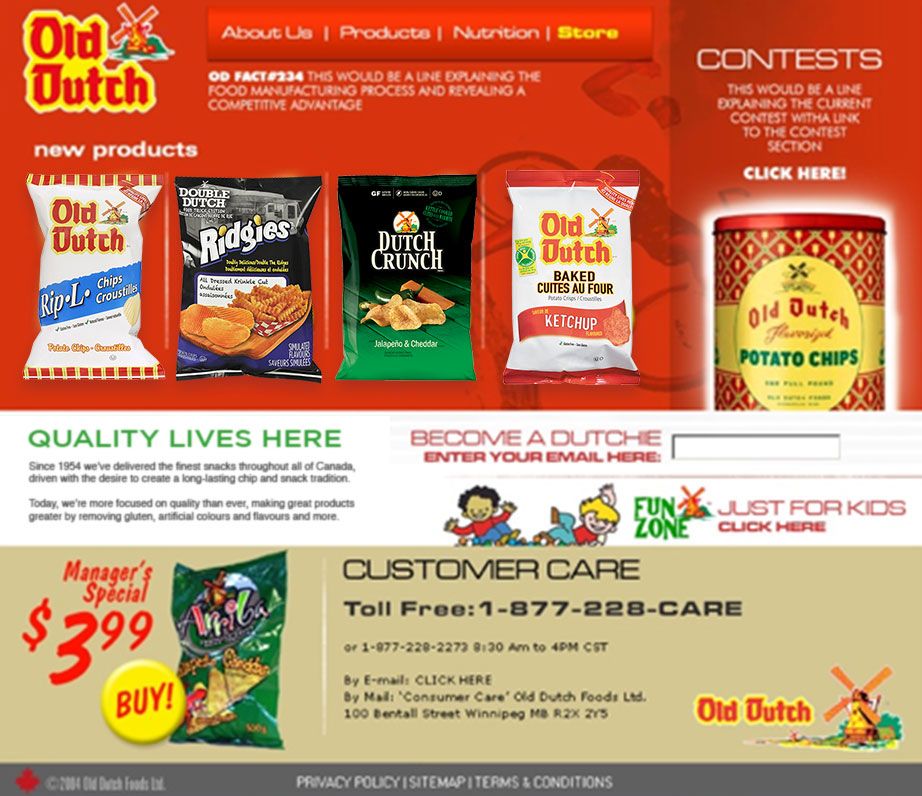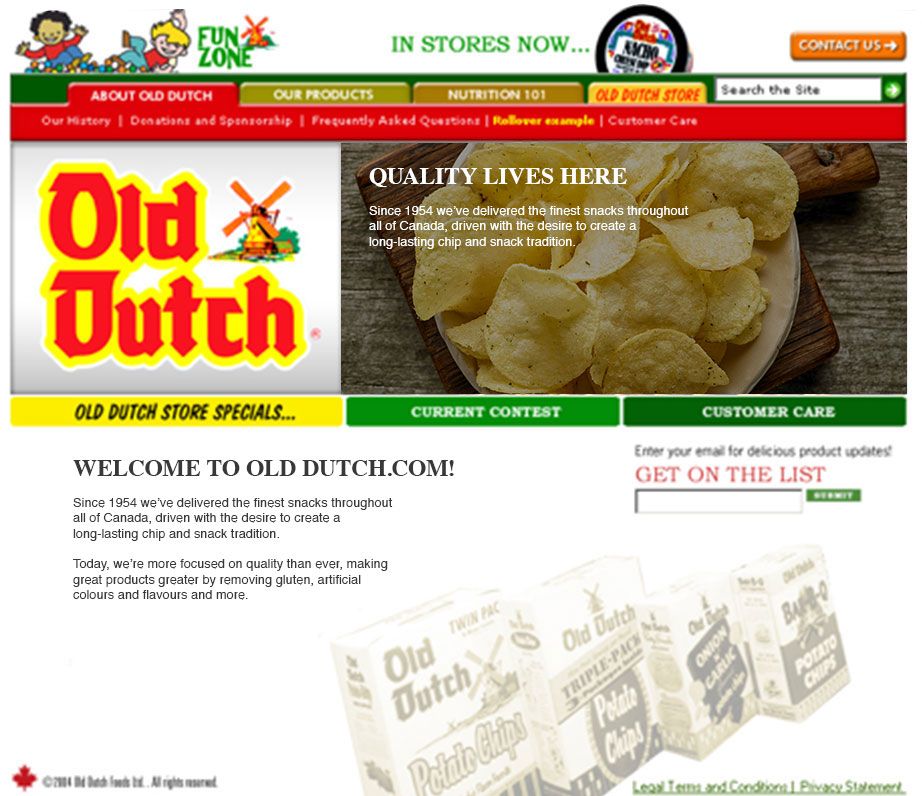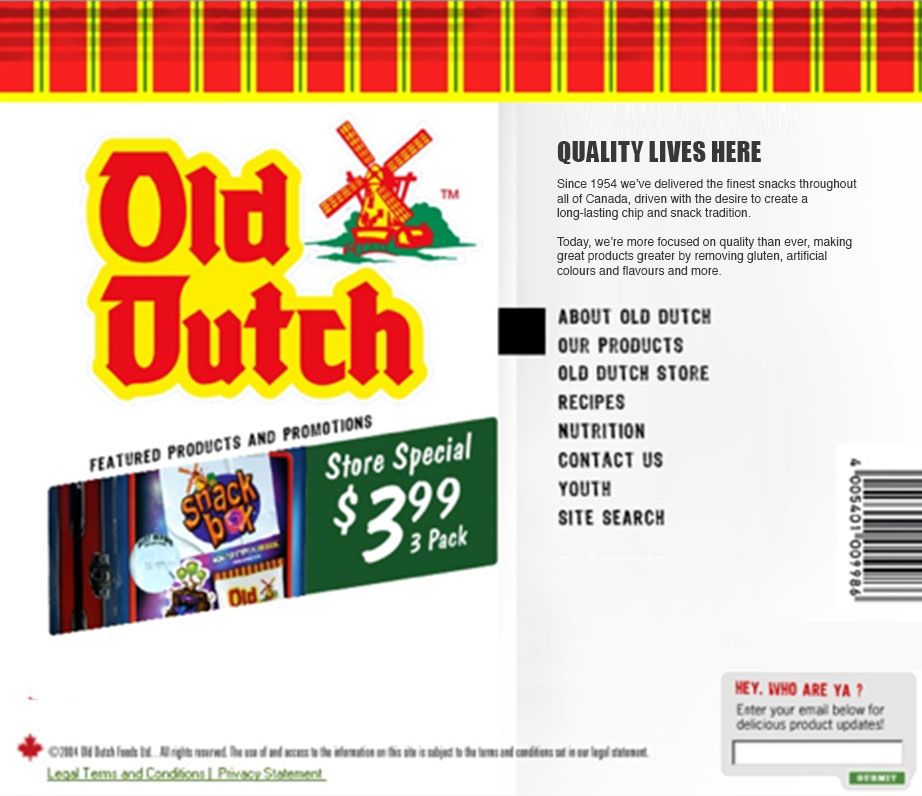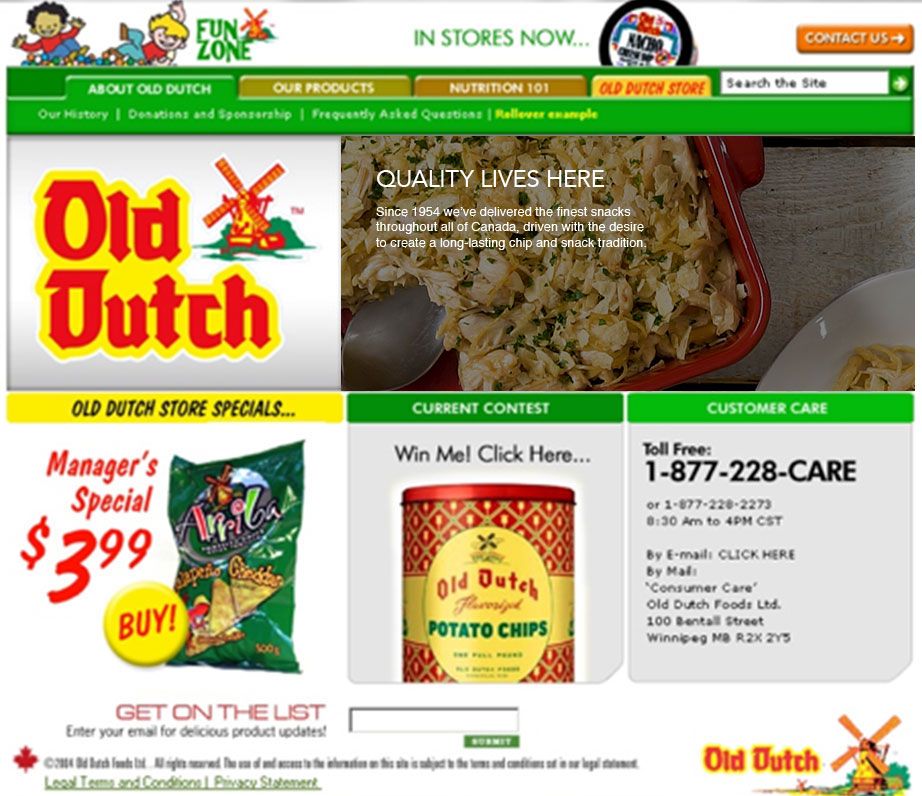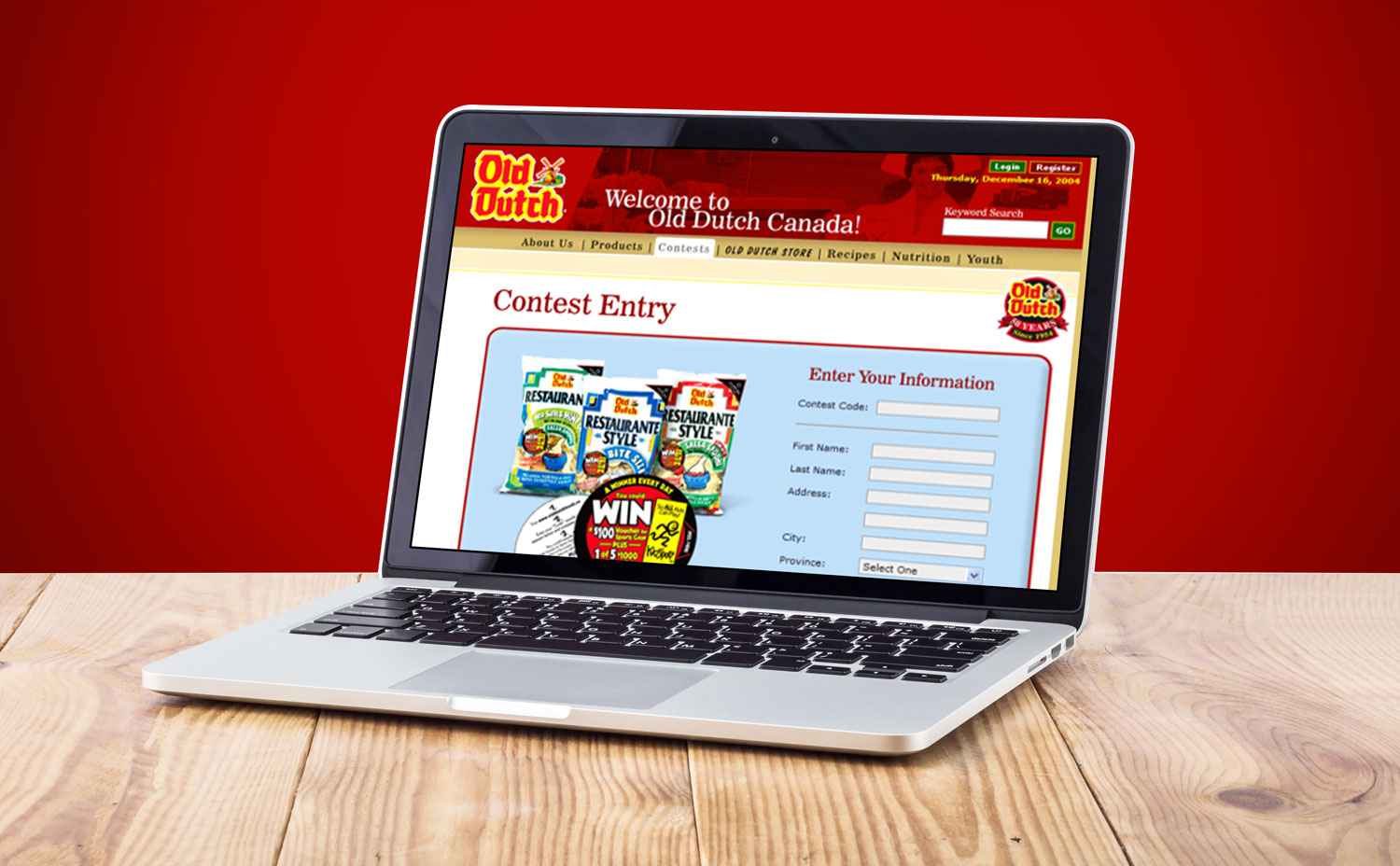 CUSTOM DATA PLATFORM FOR CONTESTS & CAMPAIGNS
On top of creating the first online contests for Old Dutch, in 2004 DECOSTA created a custom analytics app to track performance and data – a full year before Google Analytics was released. This new level of data collection allowed Old Dutch to create, target, and refine consumer messages on the web. Designed to build customer loyalty, the contests succeeded in increasing repeat purchases among consumers.