Primus is telecommunications service provider that offers smarter connectivity for Canadian consumers, businesses and wholesale customers. Primus' ability to solve and manage services has expanded to include Security, Business Continuity, Hosting, Network, and Server Administration Services.
Created and launched an adverting campaign for business customers.
Created an original 3D character mascot.
Launched a Business Services website.
Designed sales tools and collateral.
B2B Audience Growth.
Creative Development.
Brand Identity and Digital Design.
Display Advertising.
Print Graphic Design.
Website Design and Development.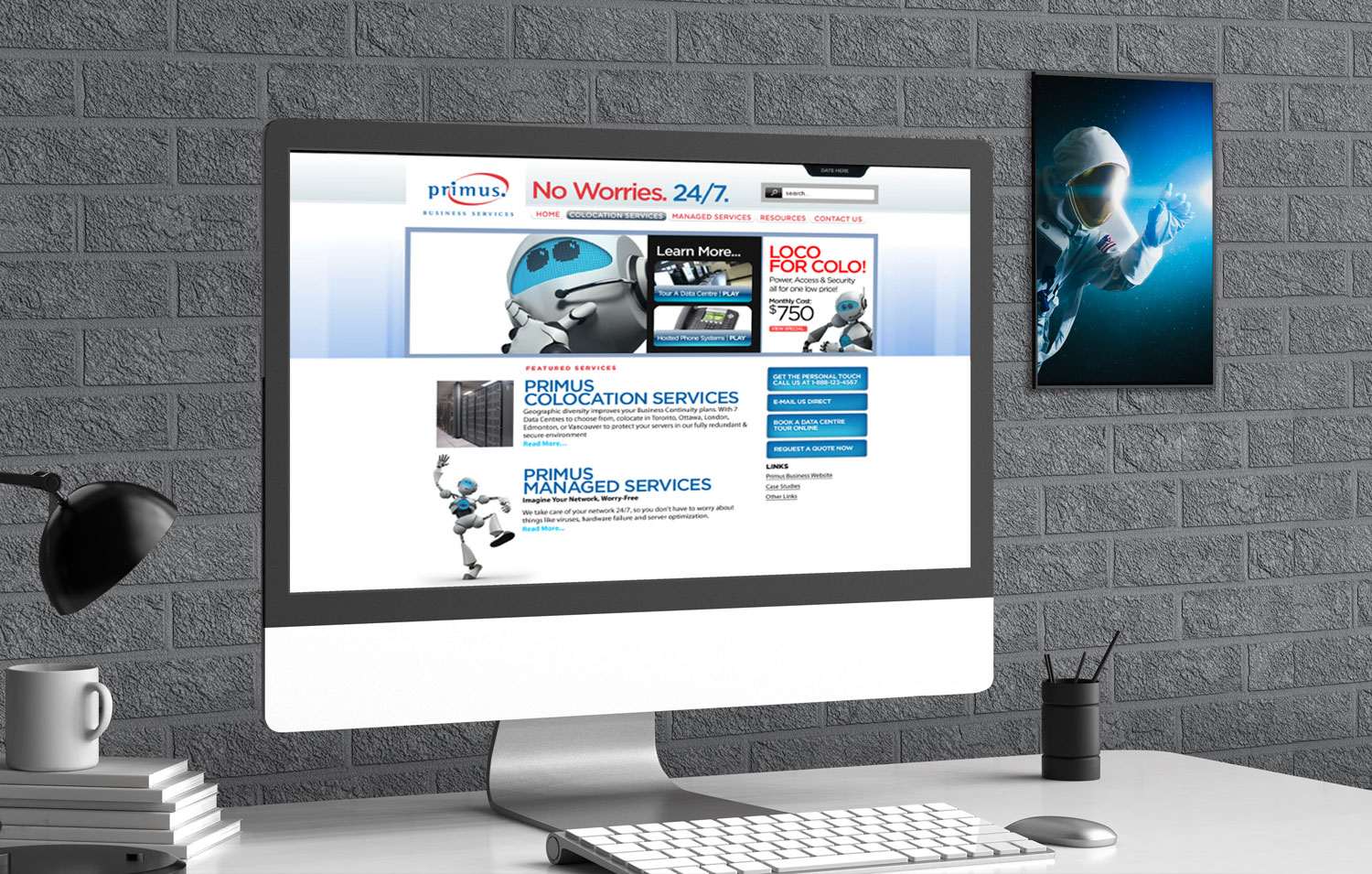 Meet Charlie! A custom character designed and modelled in 3D by DECOSTA for Primus Canada Business Services. Created with versatility in mind, Charlie's 3D model was built to be customized quickly, allowing Charlie to easily suit any key message for Primus' tech-savvy products and campaigns.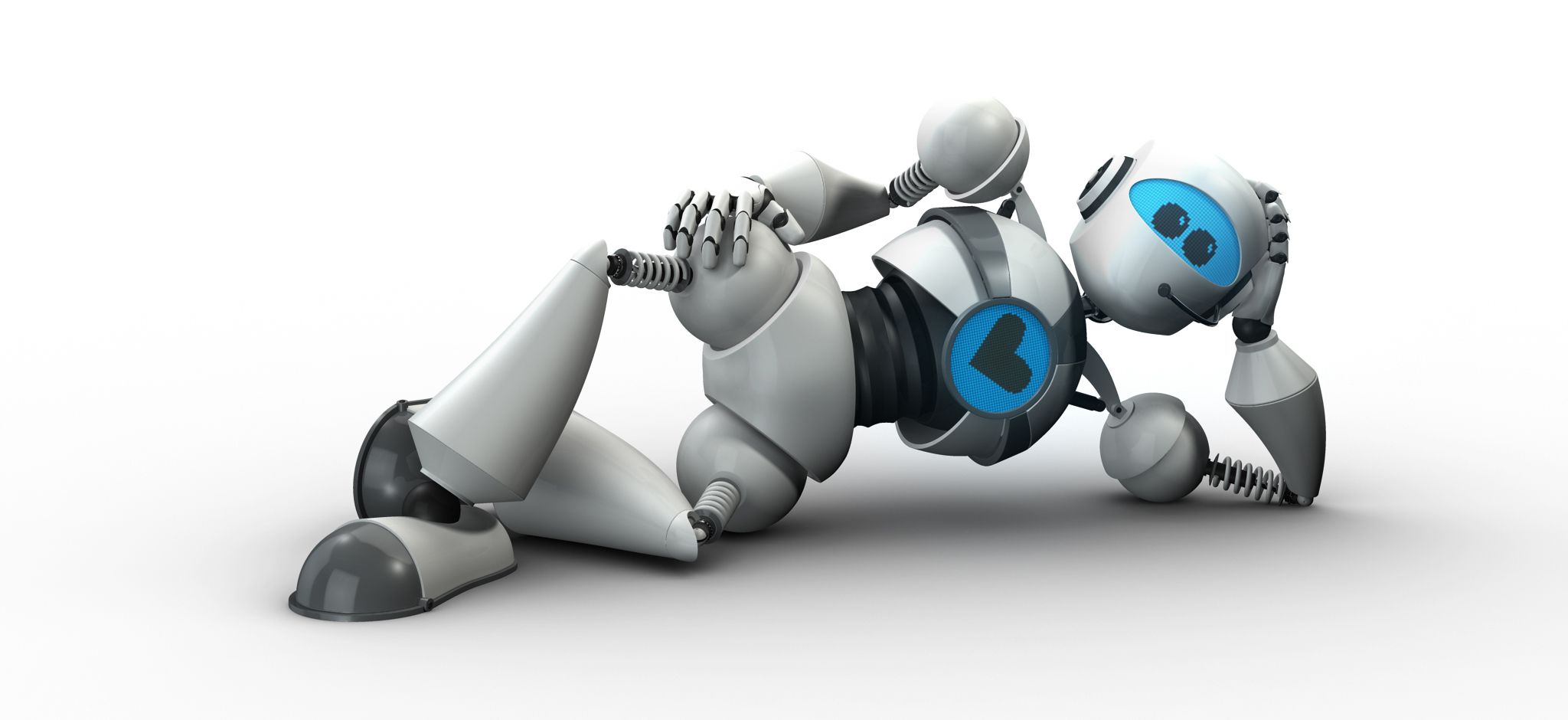 WEBSITE DESIGN & DEVELOPMENT
To bring new data centers to market effectively, Primus needed to grow brand awareness with Canadian businesses quickly. DECOSTA created Digital, Print, and Outdoor campaigns supported by a website designed to work as a tool for salespeople in the field.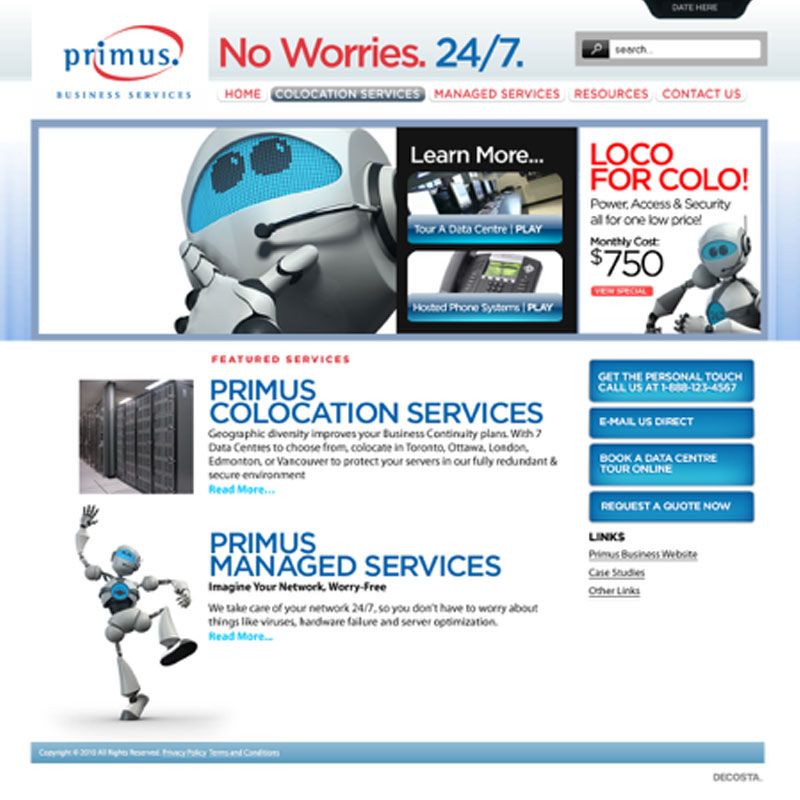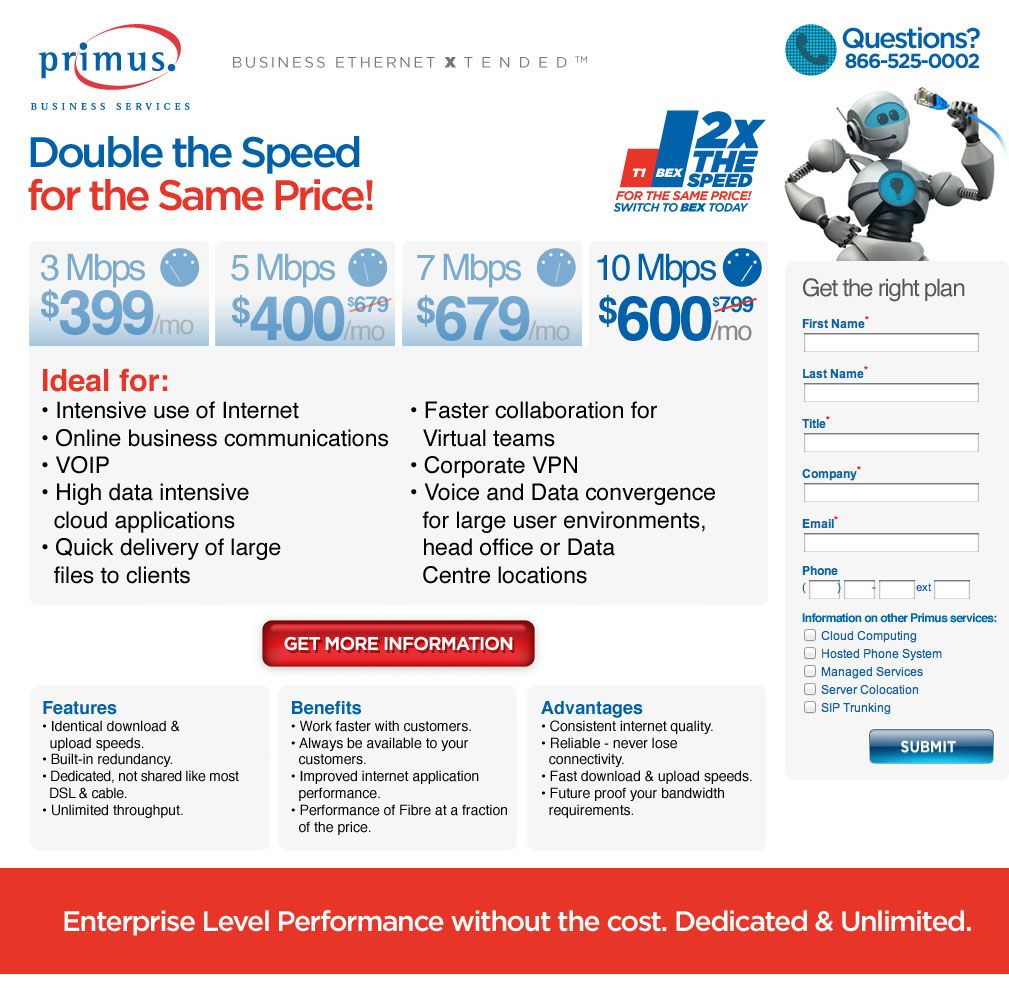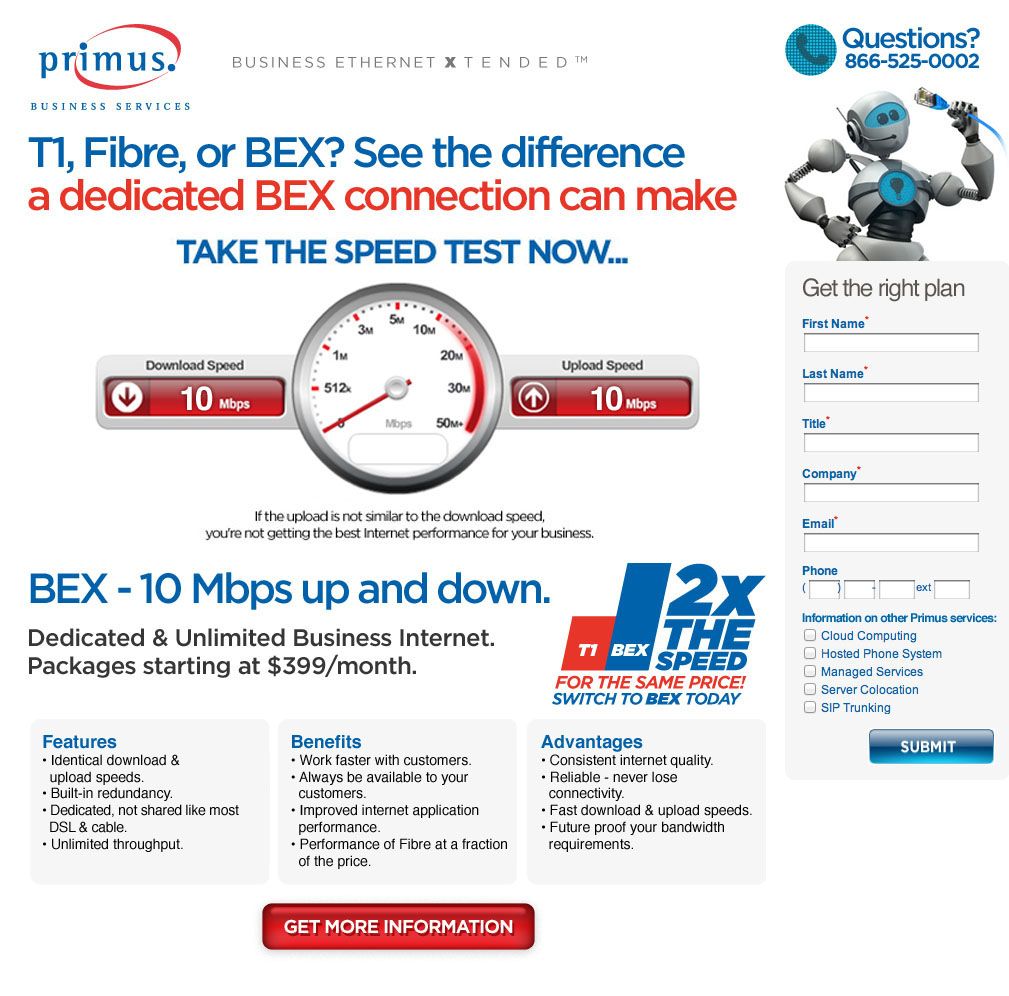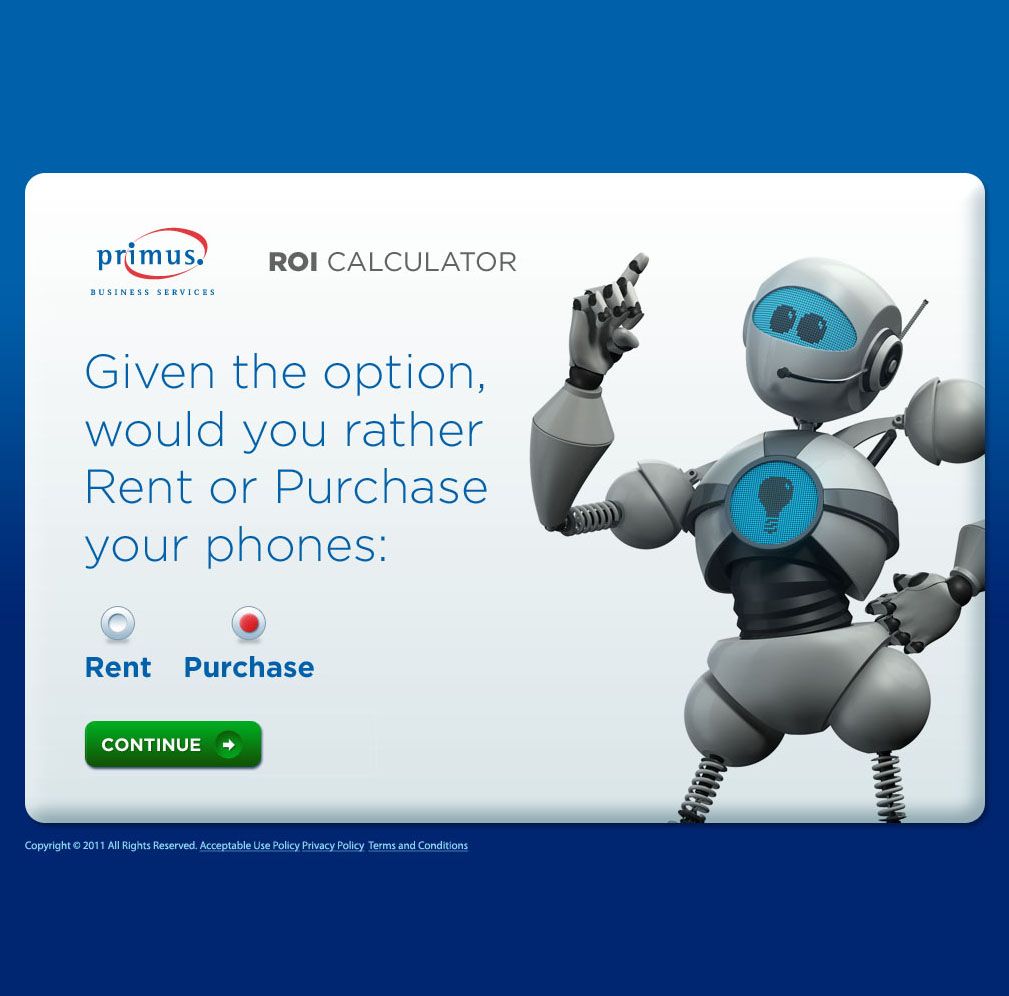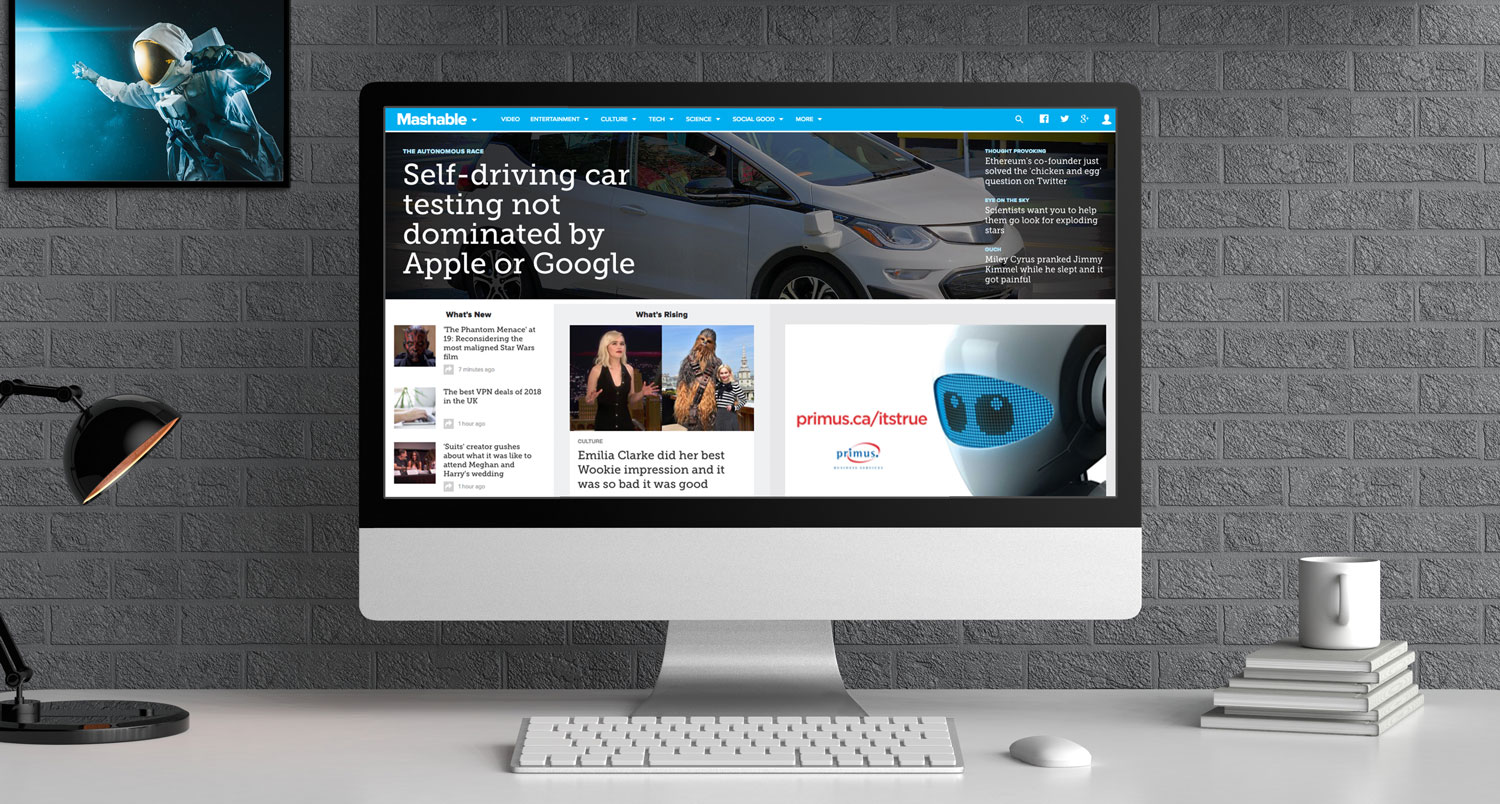 DECOSTA created new leads for the Primus Business Services website with a digital campaign using search and display networks.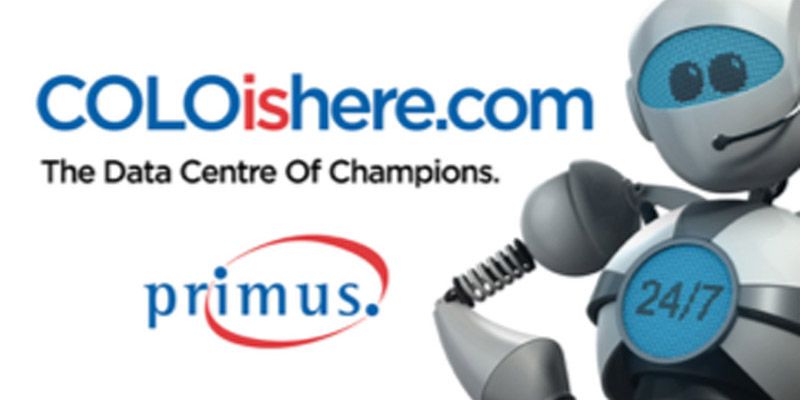 The print and outdoor campaigns used highly targeted placements to maximize reach among business decision makers while leveraging fresh and engaging designs.