Will Smith transitioned from successful rapper to Hollywood A-lister, starring on The Fresh Prince of Bel-Air before headlining such films as Independence Day, Men in Black and Ali.
After he met Jeff Townes at age 16, the duo launched a highly successful rap career as DJ Jazzy Jeff & The Fresh Prince. Smith starred on the sitcom The Fresh Prince of Bel-Air for six seasons, before establishing himself as a Hollywood A-lister with Bad Boys (1995) and Independence Day (1996). He has since headlined box-office hits such as Men in Black (1997) and Hitch (2005) and earned Oscar nominations for Ali (2001) and The Pursuit of Happyness (2006).
Business Consulting for multiple ventures.

Launched Will Smith on Social Media in 2007, growing an audience of over 80,000,000 fans.

20 year history of film & music promotion online and in print.

20 Years of brand management.

Management of all digital assets since launching the first Official Will Smith Website in 1999.
Entertainment Brand Licensing.
Global Brand Development.
Print Graphic Design.
Video or Animation Production.
Website Design and Development.
B2C Audience Growth.
Business Modelling.
Content Strategy & Writing.
Social Media Marketing.
Creative Development.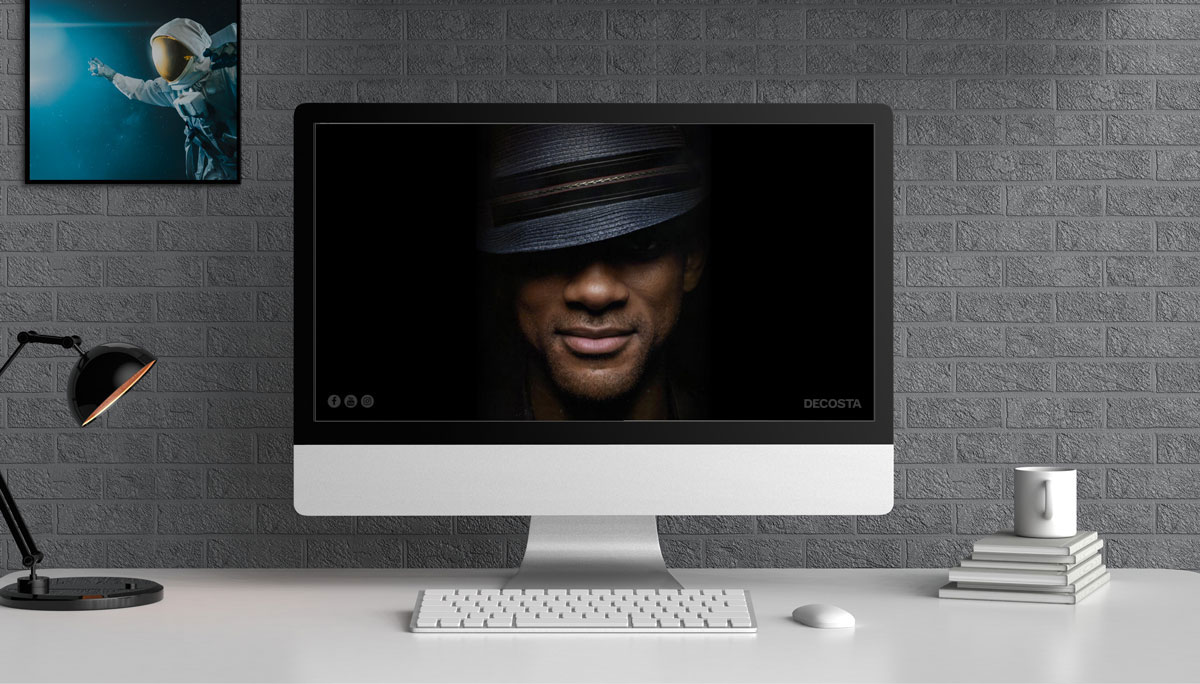 WEBSITE DESIGN & DEVELOPMENT
During it's 20 year history, willsmith.com evolved from a Netscape-era landing page into one of Hollywoods first online fan communities, proactively adapting to digital trends over the years. From early message boards and email newsletters to online games and streaming video, DECOSTA has guided the Will Smith brand through all of the Web's tech revolutions, helping to build one of the biggest names in media today.
From the earliest days of the web DECOSTA has built and managed Will Smith's online brand.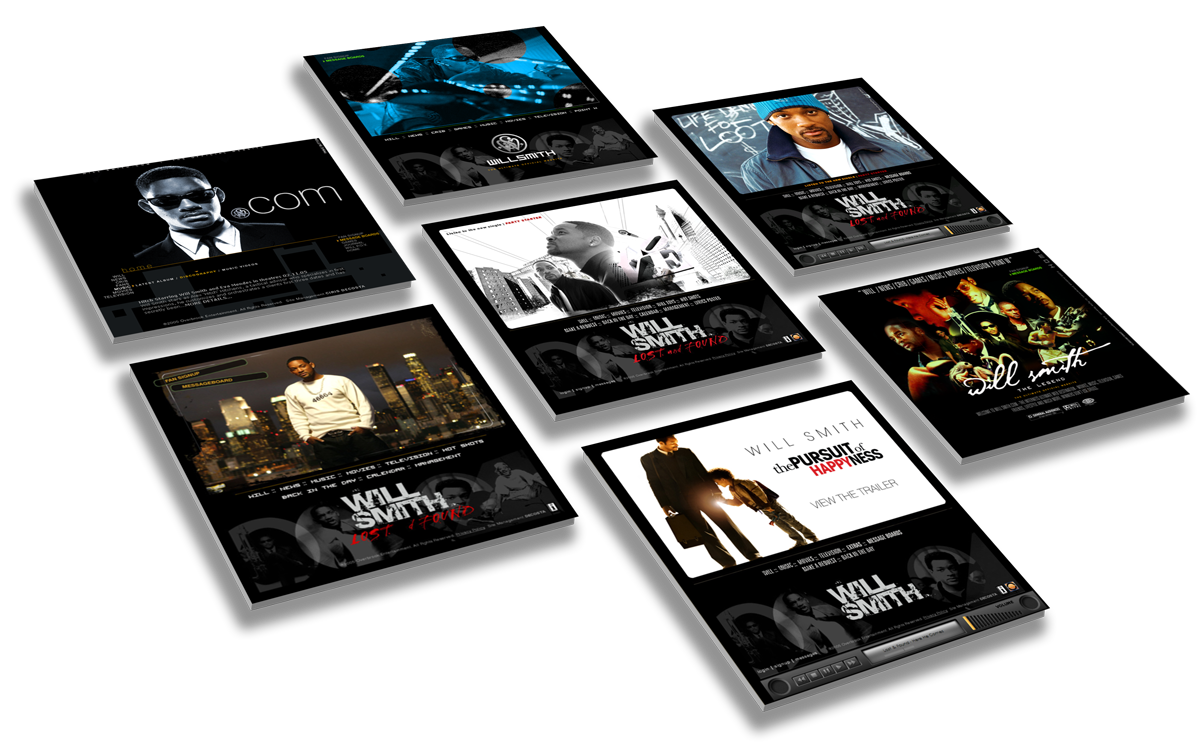 Since launching Will Smith on Facebook in 2007, DECOSTA has led the brand into new and emerging media, engaging an audience of over 80,000,000 fans. By placing an inclusive and inspiring message at the centre of this social media experience, Will Smith became one of the top 20 influencers on Facebook.
Business planning, modelling, and fundraising is an essential part of how DECOSTA creates long-term growth for its clients.
Our team's approach delivered a successful fundraising round for Red Rhino Hair and Make-up trailers, new business development for Westbrook Entertainment, and strategic planning for Overbrook Entertainment.